MAZDA SERVICE CENTER
At our Mazda Service Center near Atlanta, you'll find a team of friendly professionals who enjoy nothing more than returning you to the road with peak performance and appearance at your fingertips. Our team of tried-and-true technicians has seen everything under the sun under the hood. Whether you know exactly the fix you need or just know something's off and could use some assistance figuring it out, our service staff will help you with whatever you need.
Special Service From Start to Finish
Visit our Mazda Service Center in Marietta for assistance with tires, batteries, brakes, oil, and more. We use only genuine Mazda parts and accessories for our auto repair service. You can be sure that every technician working at Jim Ellis Mazda service knows each Mazda model inside and out.
Before any new member of our service staff meets their first customer or touches their first car under repair, they first become familiar with every intimate detail inside our Mazda cars. This way, they're not only able to tell you exactly what needs to be fixed in your car but also the best way to do that and why. Our customers are in the know every step of the way; we'll never work on your car while leaving you in the dark. Our customers feel better after we go through a step-by-step explanation of whatever procedure is coming next for their car. You shouldn't feel overwhelmed or intimidated by any of these car upkeep processes. We'll make sure you know exactly what's going on from the time you enter our center until you're flying past our lot some time later.
Schedule inspection
ALL SERVICE OFFERINGS AND SPECIALS
AMENITIES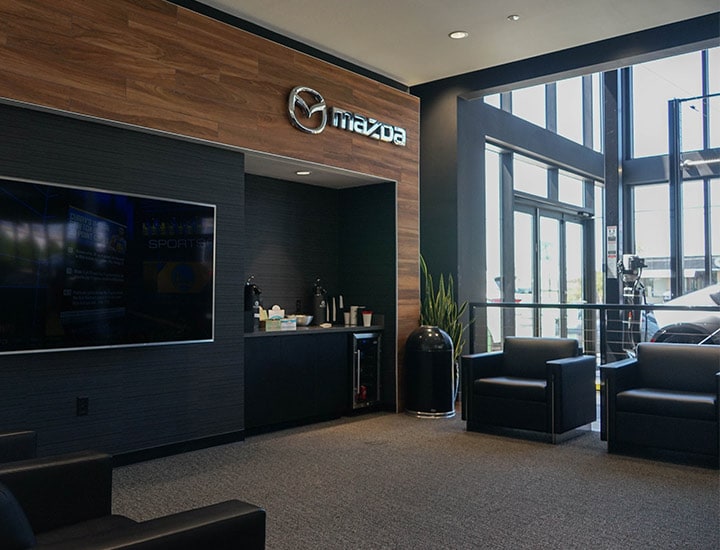 MAZDA APPOINTMENT SCHEDULER
Experience a more convenient way to schedule your service. Visit our website to make your next appointment, receive automatic confirmations and view appointment history for any service schedule online.
Make Your Appointment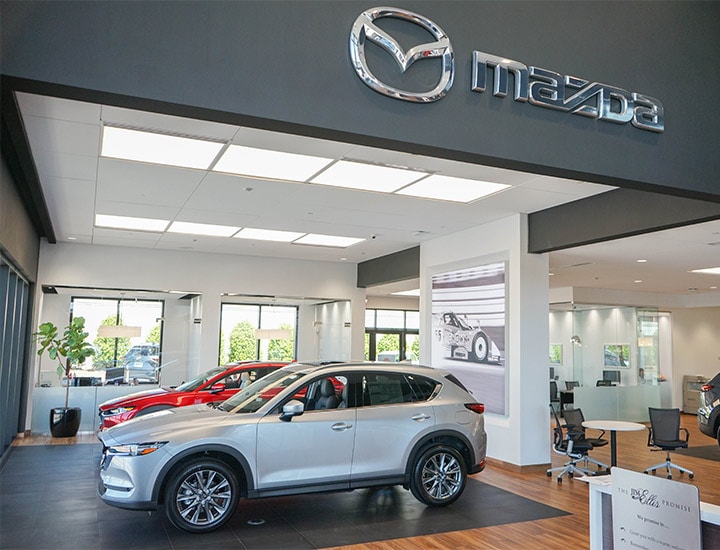 YOUR MAZDA GETS BETTER WITH TIME
We're here to make sure you continue to get the best out of your Mazda for years to come, so we encourage you to take advantage of MyMazda. It makes keeping track of your Mazda's service and maintenance near Atlanta more convenient than ever. Stay up to date with a factory maintenance schedule, service history log, service coupons, interactive guides to your vehicle's features and more. Simply visit MyMazda.com and enjoy the full benefits of owning a Mazda.
Learn More
Savings On Service
Take advantage of our auto repair service coupons by scheduling an appointment online or giving our office a call. Soon, you'll have an appointment for that crucial tire service, brake fluid refreshment, oil change, or air filter replacement and be back to convenient cruising.
We update our service coupons often, so make sure to check out our service specials page frequently - and especially before you head into our shop for maintenance. We might have a current coupon that provides some savings for that specific solution you're looking for for your car.
For Mazda service that sacrifices nothing to give you the utmost confidence behind the wheel of your vehicle, visit our location in Marietta for premium Mazda service. We're proud to be serving our neighbors, and you'll feel the warmth of our hospitality and high-quality standards whenever you make your way through our doors. We can't wait to meet you!