Service Menu
Jim Ellis MAZDA Marietta: Cost Effective, Efficient & Professional Automotive Service
Why do families, professionals and small businesses from across
Atlanta, Roswell, Alpharetta, Sandy Springs and Duluth
rely on
Jim Ellis Mazda Marietta
for all their automotive service? Because our hardworking, trustworthy
parts and service
center offers a comprehensive range of service that doesn't just fix what's ailing your car, truck or SUV - we go the extra mile to ensure the lifelong efficiency, safety and performance of your vehicle.
From minor but important tasks like oil changes, wiper blade replacements, tune ups, fuel system cleanings and coolant flushes to more comprehensive check-ups like complete tune-ups, check engine warnings, brake service and belt and hose replacements, the Jim Ellis Mazda Marietta team is home to a staff of brand-certified professionals who are equipped with the tools, knowledge and parts to return and keep your vehicle running at optimum performance.
When you schedule service online with our team of automotive pros, you can make sure your vehicle is serviced and running great in accordance to the most important schedule there is: yours.
Explore the comprehensive range of services available here at Jim Ellis Mazda Marietta on this page, or contact our service department today to find out how we can help you protect your investment and keep your car, truck or SUV running great well into the future.
---
Oil Change
Timely Oil Changes: Preventive Practice for Your Vehicle's Efficiency & Longevity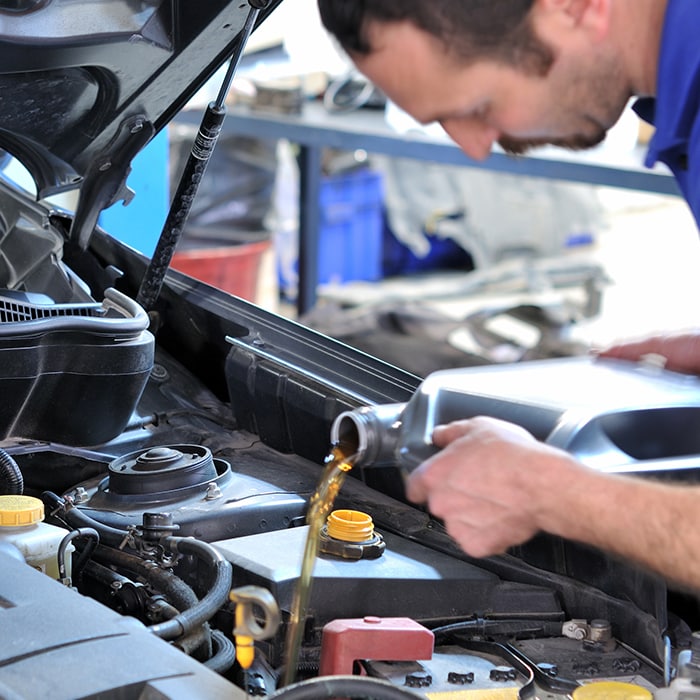 Drivers from Atlanta, Roswell, Alpharetta, Sandy Springs and Duluth know that timely oil changes are key to the health of their vehicle. But have you ever wondered why? It's because oil changes are a cost-effective way to prevent and avoid to prevent many common automotive issues that arise due to vehicle age and wear. Changing the oil in your car keeps it free from harmful dirt and debris, lubricates vital parts to prevent corrosion and prevents against the damages heat and friction within and engine can cause to other vital parts.
If you're looking for a cost effective and fast oil change that will keep your vehicle running great without the prospect of being sold unnecessary upgrades and service your car doesn't need, we welcome you to schedule your next oil change quickly and conveniently online here at Jim Ellis Mazda Marietta. Timely and cost-effective oil changes are just one of the services offered by our comprehensive on-site parts and service center that will keep your car, truck or SUV running great for as long as you own it - or until it's time to trade up to a new model.
Brake Service & Repair
Squeaky Brakes? Have the Experts at Jim Ellis MAZDA Marietta Take a Look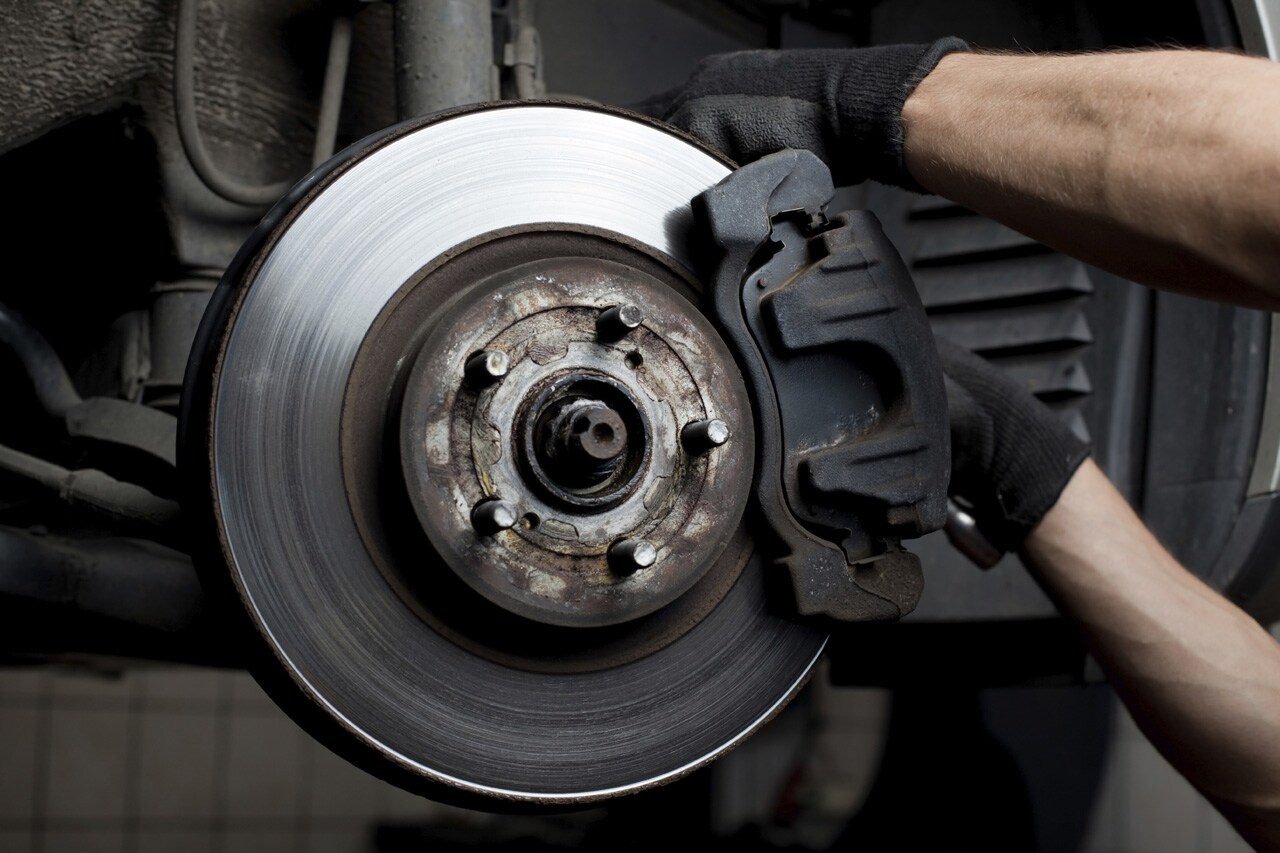 One hardly has to be an automotive pro to recognize the symptoms of worn down brakes. From high-pitched sqealing or noticing a little slipping when you come to a full stop, brakes are actually designed to let you know when it's time to swamp them out for a new set. Persistent, prominent noises while braking are usually the most common sign And if you drive a lot in highly trafficked urban enviroments, your brakes may age a littledown sooner due to frequent encounters with traffic. We welcome drivers from across Marietta to rely on the expert parts and service center here at Jim Ellis Mazda Marietta. Our selection of affordable brake pads and rotors can be installed quickly and conveniently at the time that works best for you, keeping your vehicle safe for you, your passengers and your fellow drivers. Put an end to your brake quandary by scheduling an appointment online today. Your car, truck or SUV won't just drive better - it will sound better too!
Air Filter
Engine Air Filter Replacement at Jim Ellis MAZDA Marietta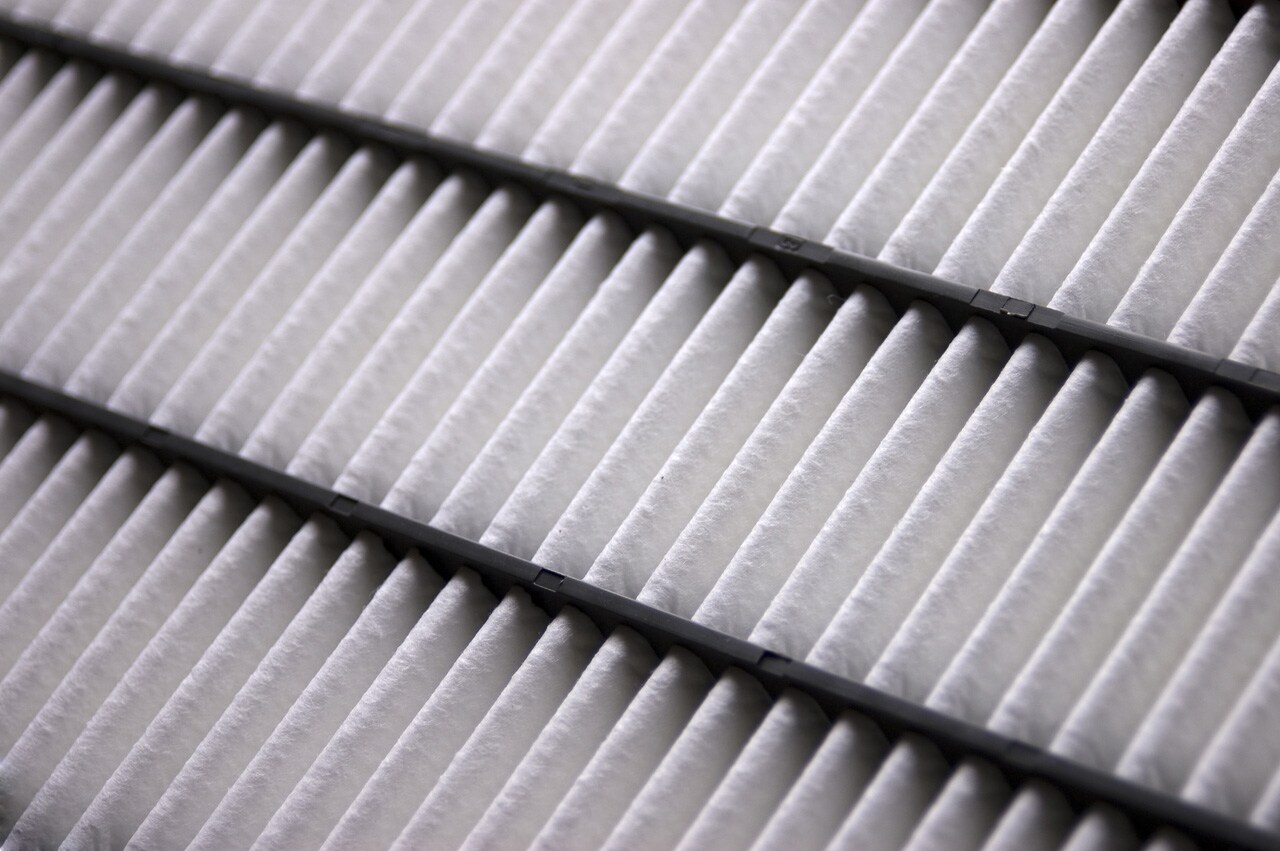 If your car, truck or SUV has been an accelerating a little slower than what you're accustomed to, it might be time to change out your engine's air filter. Gradual performance loss is one of a few symptoms that can be indicative of an engine air filter that's due for replacement. Air filter swaps are affordable and quick, and just one of the many services we offer at our on-site parts and service center. While the recommended interval for changing your oil filter is around 45,000 miles, you might want to consider having it looked at sooner if you drive frequently in heavy traffic in hot weather, or frequent unpaved, dusty roads. Worn down air filters can allow dust and debris into your engine, potentially causing harm to vital parts and causing you a bigger headache down the road. If you think you're engine filter is due for a fix, schedule an appointment today and we'll take a look. At Jim Ellis, we don't just offer great deals on new vehicles, we work to protect your investment too.
Coolant Flush
Maintaining Your Coolant System: A Key to Warm Weather Driving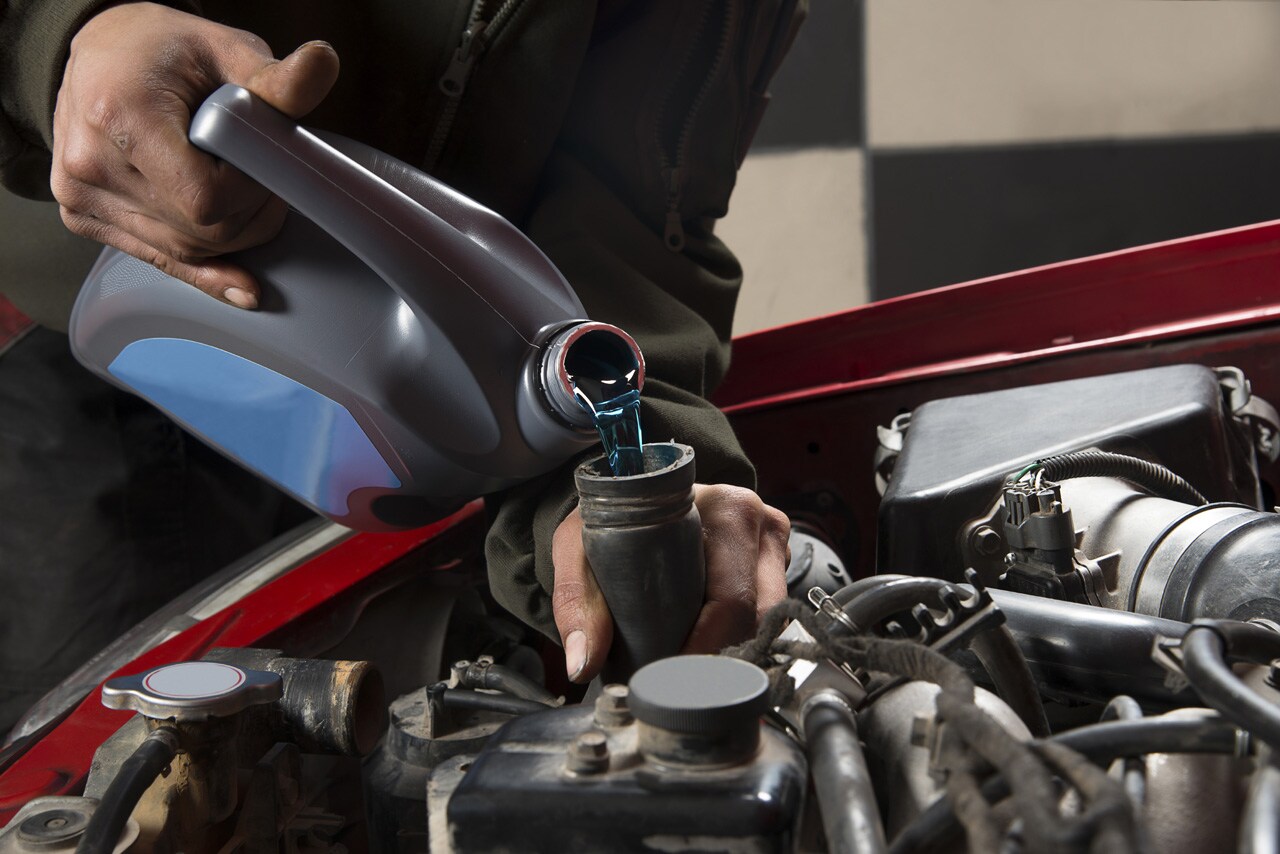 When temperatures increase, the parts and service team here at Jim Ellis Mazda Marietta sees an uptick in coolant system maintenance projects. How do you know when your engine is due for a coolant system check-up? Common signs include unusually high temperature readings, fluid leaks and excessive coolant consumption by your engine. The main task of an engine's cooling system is to remove heat created by the combustion process. That's why driving with a coolant system in disrepair is so hazardous: it could mean serious damage to vital engine parts and a bigger repair down the road. If your car, truck or SUV has had symptoms of a malfunctioning cooling system, visit us today for a full coolant flush and system evaluation. A properly functioning cooling system doesn't just better protect your engine, it can optimize fuel efficiency and protect your investment.
AC Service
Keep Your Air Conditioning Running Cold at Jim Ellis MAZDA Marietta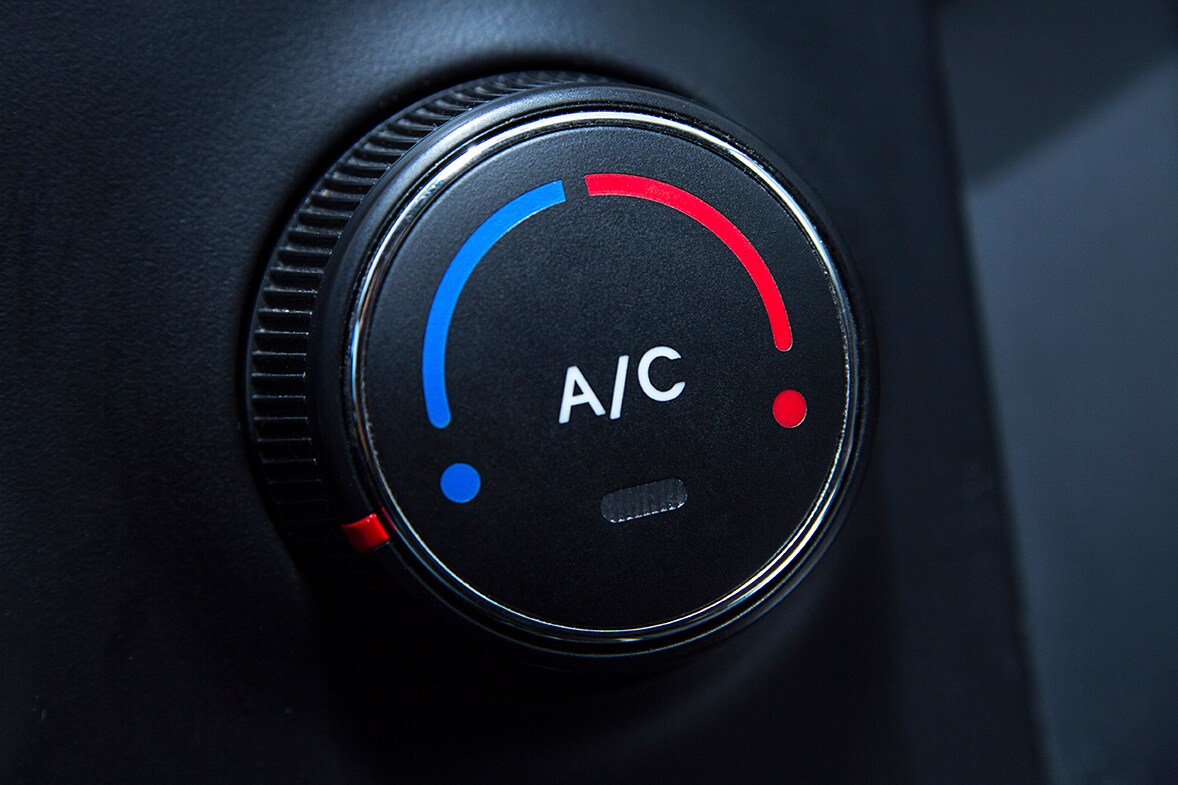 If you're car's air conditioner doesn't appear to be running as strong as it used to, it's probably time to have it checked out by the knowledgeable parts and service experts here at Jim Ellis Mazda Marietta. Signs of a worn down air conditioning system are usually easy to discern: increased cabin temperature, loud noises when your AC system is operating and, of course, warm air blowing when cool conditioned air ought to be. Air conditioners lose power annually, so the older your vehicle is, the more likely that it's due for an air conditioner check-up. From failed air compressors to improperly operating condensers and evaporators, there isn't an air conditioning problem the knowledgeable techs here at Jim Ellis haven't seen before. Travel comfortable again by scheduling an appointment with our online scheduling tool and have your air conditioning system repaired fast and affordably with the region's best service team. We know sitting in traffic on a warm day with a malfunctioning air conditioner is no fun!
Transmission Service
The Importance of a Good Transmission
Here at Jim Ellis Mazda Marietta, we pride ourselves in the quality of our vehicles, and the uniqueness of Mazda vehicles as a whole. But without a working transmission, a MAZDA can't perform the way it's supposed to, let alone reach its peak level of performance. If the engine is the heart of a vehicle, then the transmission is what regulates the heart beat. Here at our Service Center, we have some ways to keep that transmission in shape.
The first way is by replacing the transmission filter. It's just as simple and important as replacing an oil filter, so you can keep your transmission lubricated properly. The second way is by flushing out the old transmission fluid and filling it with a new dose. The flushing process also eliminates any contaminants that might have been stirred up in the old fluid. You can get both procedures done separately or together, but you should bring the problem to our dealership and have one of our trained Mazda technicians perform the service, so you can be sure that it's done the right way the first time.
Come Visit Our Dealership Today
If you're starting to notice the symptoms now, don't wait any longer. Bring your Mazda Service Center for transmission service today. We proudly service the Mazda vehicles of Marietta as well as all of the Mazda vehicles of the greater Atlanta area. For more information on the services provided by our Service Center, please feel free to contact us directly here on our website.
Alignments
Keep Your MAZDA Aligned
We at Jim Ellis Mazda Marietta know that one of the keys to a safe a reliable car is making sure all four tires are aligned, and our Service Center is staffed with trained Mazda technicians that know your vehicle like the back of their hands. We're here to take care of your Mazda's every need, and that includes tire realignment.
Your tires can get out of alignment for a variety of reason from a full-on collision to running over a pot hole the wrong way. When they get out of alignment, your vehicle's driving performance deteriorates and hikes up costs and lowers safety standards. Steering and handing can become inhibited, and your tires can pick up an increased, abnormal wear and tear, resulting in the need for new tires faster. This can all happen thanks for a faulty caster, camber, or toe. But that's what the technicians at our Service Center are here to find out and repair.
Get Your Tires Realigned at Our Dealership Today
Your MAZDA is completely useless without its tires, don't let them inhibit your safety and your Mazda's performance. Come visit our Service Center today and make sure those tires are properly aligned! For more information, please feel free to contact us directly here on our website. We proudly service the Mazda vehicles of Marietta as well as the drivers of the entire greater Atlanta area.
Tire Service
Need new tires? Jim Ellis MAZDA Can Help
Helping your MAZDA get to and from your destinations securely, the tires go through a lot of wear and tear among your adventures. Essential to the overall longevity and optimal performance of your car is regular maintenance to ensure that your ride has quality tires, and our Service Center is the spot to turn when looking for high-quality tire service and new tires for your MAZDA.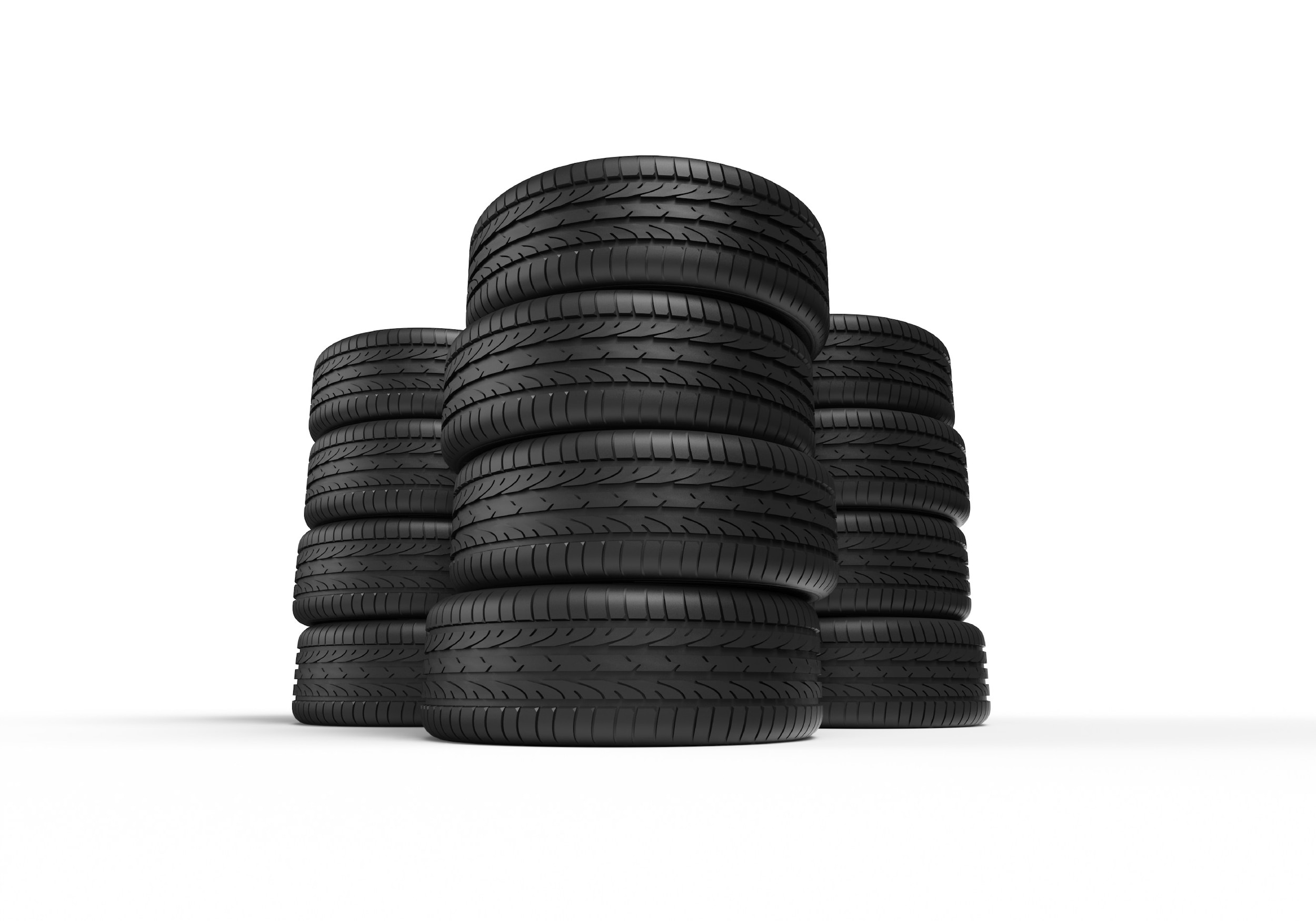 From checking the tire pressure to inspecting the tread on your vehicle's tires, we handle it all. We can rigorously check for any bulges and extensive wear, and if we notice that it is time for new tires, we can help you find the right ones for your car. The technicians will also be able to provide your vehicle with a tire rotation to ensure that the tires on your car wear evenly.
To get more details on tire services and what we have to offer, give our Service Center at Jim Ellis Mazda Marietta a call!
Fuel Systems Cleaning
Fuel Systems Cleaning
Why is cleaning the fuel systems in your MAZDA vital? Numerous intricate parts need to get clean to function correctly. From the fuel pump to the filter and fuel injectors, if these items don't get cleaned properly, you can find that a build-up of debris occurs. Has the efficiency of your vehicle been a little off lately? Or, does the performance not seem as sharp? It may be time for you to bring your vehicle down to our Service Center at Jim Ellis Mazda Marietta for a thorough fuel systems cleaning.
If you would like to learn more about the benefits of regularly cleaning fuel systems or how often your particular model needs it completed, an expert would be glad to assist.
Check Engine Light
Check Engine Light
What's going on under the hood? Has that feared engine light started popping up on your dash? When it comes to the check engine light, there are various reasons why it could be on your vehicle. Have you checked to be certain that your car's gas cap is on tight? One of the possibilities may be that the gas cap is too loose. Or, perhaps your car needs a catalytic converter replacement or new oxygen sensor. It could also be time to get some new spark plugs or other parts.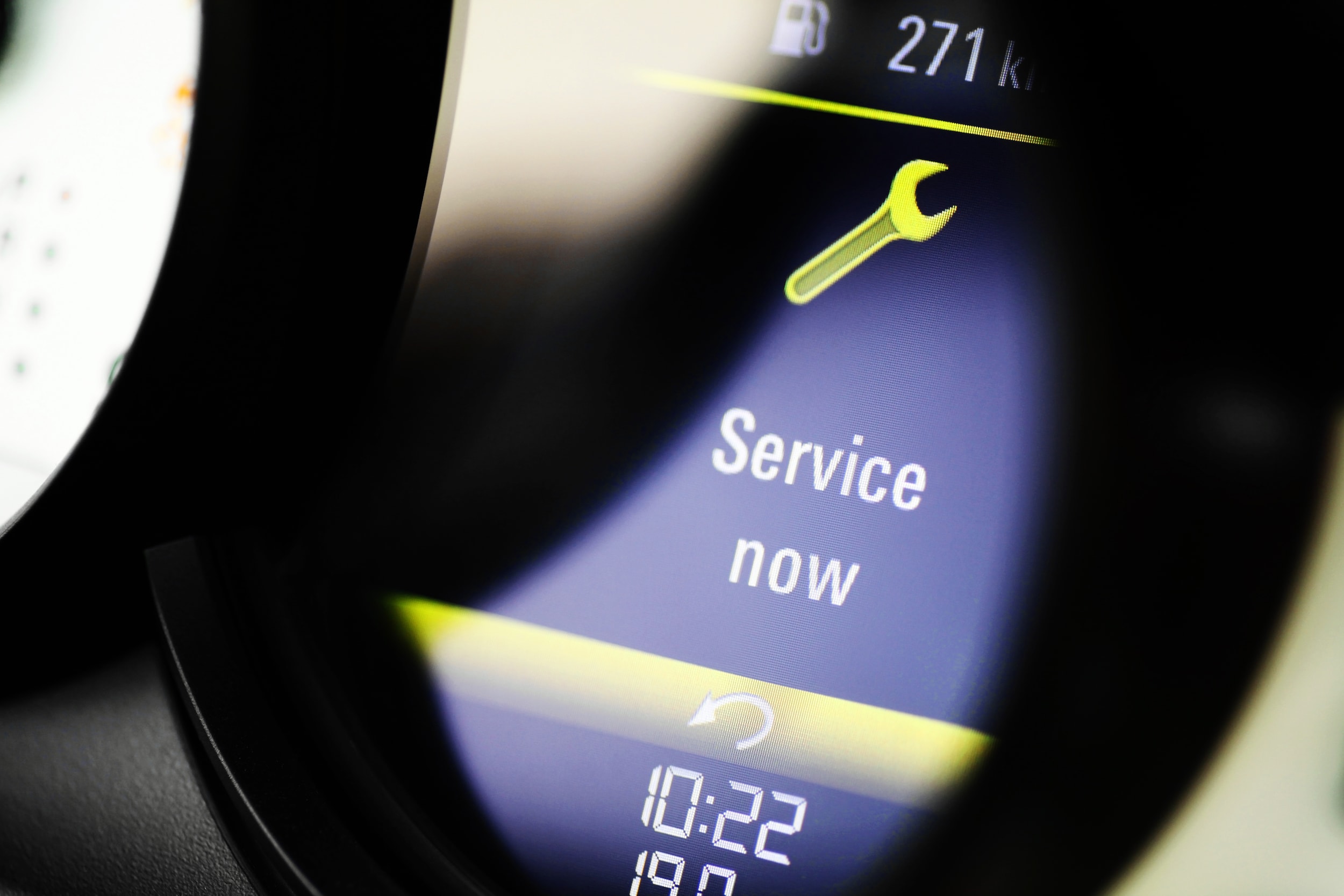 Because there is a variation of reasons as to why the check engine light may be blinking, go ahead and schedule a service appointment so that a specialist can take a look. If your MAZDA needs any replacement parts, we have the genuine Mazda parts for your new or used Mazda.
Contact Us
* Indicates a required field
Service Hours
Monday

7:30am - 7:00pm

Tuesday

7:30am - 7:00pm

Wednesday

7:30am - 7:00pm

Thursday

7:30am - 7:00pm

Friday

7:30am - 7:00pm

Saturday

7:30am - 7:00pm

Sunday

Closed
See All Department Hours
Service Dept. Hours
Monday

7:30am - 7:00pm

Tuesday

7:30am - 7:00pm

Wednesday

7:30am - 7:00pm

Thursday

7:30am - 7:00pm

Friday

7:30am - 7:00pm

Saturday

7:30am - 7:00pm

Sunday

Closed
Directions
Get Directions