Sell Us Your Car
at Jim Ellis Mazda
Enjoy an Easy Selling Experience at Jim Ellis MAZDA Marietta
If you're looking for a hassle-free selling experience and a great value for your car, we have your back here at Jim Ellis Mazda Marietta. We'll buy your car, even if you don't buy from us! There's no pressure, no hassle, and no confusing hoops to jump through. Our goal is to help you ease through the selling process and walk away with money in your pocket. It's that simple. So, if you're ready to part ways with your car, we can help you take the next steps.
Breeze Through the Selling Process at Our Dealership
Getting a great value for your car and beginning a new chapter is easy at Jim Ellis Mazda Marietta, whether you choose to sell or trade. It only takes a few steps to get started!
Receive Your Offer: The first step is to tell us a little about your car. Share a few details about your car, such as its make and model, and we can present you an offer based on the current market to help you get the best price.
Sell or Trade: You can choose to take a check and walk away, or you can trade us your vehicle and use its value towards your next purchase. Either way, you can count on us to provide an easygoing, hassle-free experience.
Get Paid: Once our experts take a look at our car, you can take the final steps. Whether you want us to help you put your car's value towards something else or you'd rather we simply cut you a check, we'll make sure you get an excellent value.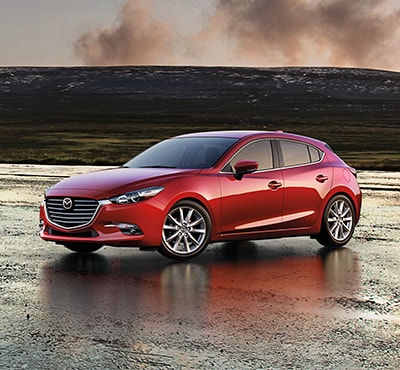 Why Sell or Trade Your Car at Jim Ellis MAZDA Marietta?
We have lots of experience when it comes to helping our customers enjoy a smooth, streamlined selling experience. So, you won't have to deal with any of the struggles or uncertainty that can so often accompany private sales. Instead of guesswork and stress, you can enjoy transparent pricing and peace of mind.
Make an Inquiry
* Indicates a required field