Mazda Models
at Jim Ellis Mazda Marietta
Confident Vehicles That Can Take You Far
Being overly confident without the stance to back up your tenacity can be a problem. Customers will only believe that facade for so long until they select another reputable automaker. With MAZDA, you never have to worry about being led to believe something that simply is not true. Jim Ellis Mazda of Marietta is here to help our Marietta customers today. Continue reading to learn more.
Over 1.5 million vehicles have been produced by MAZDA since its creation in 1920, and they just keep getting better with time. MAZDA has grown its lineup substantially with current offerings of crossovers, SUVs, sedans, hatchbacks, and sports cars. There is a little something for every Smyrna buyer in Mazda's lineup, so peek to see what this automaker can offer you.
Crossovers & SUVs
This segment of Mazda's lineup is the largest and most comprehensive, by far. Five different options are available to choose from, each featuring its strengths and unique characteristics. If you are in search of a zippy car that will be easy to park in Marietta and a great commuter, look no further than the compact Mazda CX-3. Moving up a bit from there and adding in some roof height sits the Mazda CX-30.
The Mazda CX-5 and CX-9 fall somewhere into the median of these selections, boasting both extra cabin space and an economical price point. However, if you are looking for a unique SUV that stands out among others, the premium Mazda CX-5 SKYACTIV®-D is your best bet.
Despite their different outward appearances, all these crossovers and SUVs can be seen sporting similar signature grilles, flashy exterior design, and modern style concepts. Though they are uniquely set apart from other competitors, they are similar enough, in general, to be recognized as a contemporary and notable Mazda product.
Sedans & Hatchbacks
Taking the options down a notch but providing special attention to each available model, the sedan & hatchback category of Mazda autos features three distinct products. The Mazda3 sedan is the most compact and economical of these options, boasting a multitude of connected service features that make a ride in this sedan convenient and comfortable.
While the Mazda3 hatchback is extremely like its sedan counterpart, the hatchback option offers more space in the cabin area for stowing items and transporting cargo. A liftgate in the rear makes fitting large or obscure items into the trunk easier, while also providing the rear of this vehicle with a different shape.
If you are searching for a sedan that is bit a more spacious and powerful, the Mazda6 is one to make a statement. Many features set these premium sedans apart from others, such as integrated safety features, a turbo engine option, and multiple trim levels. This differentiation makes it easy for MAZDA to market each sedan to the class of buyers to whom they appeal the most.
Sports Cars
If you are in search of a luxury sports car, chances are nothing else will do for your classy taste and desire for speed. MAZDA offers two sports car options that lead the pack when it comes to horsepower and desire. Small but mighty, the Mazda MX-5 Miata and MX-5 Miata RF offer laid-back style in a performance-driven package. As a staple in Mazda's lineup, these two sports cars are easily identifiable as MAZDA's main attraction when it comes to unearthed power and performance. If you are looking for speed, power, and design, these two sports cars are a good choice.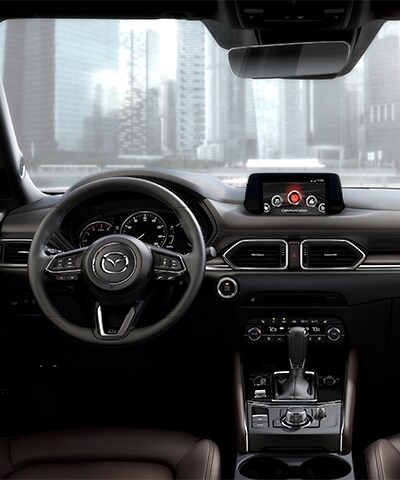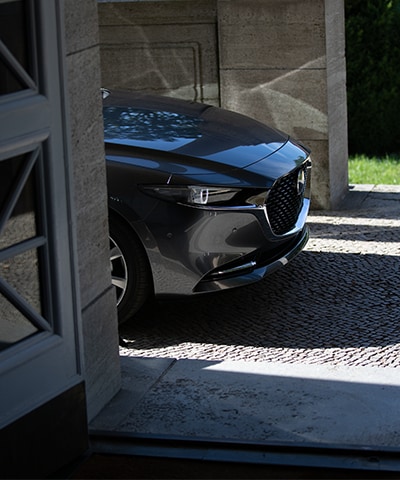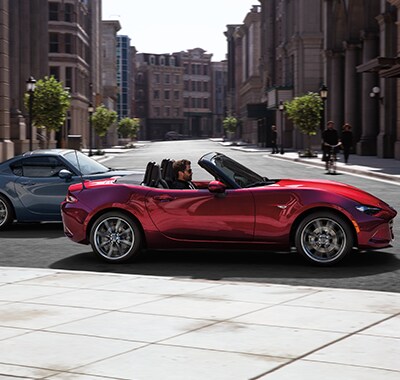 Explore the MAZDA Lineup at Jim Ellis MAZDA of Marietta
Specs and models on paper can only provide so much information to buyers. If you are interested in a new Mazda crossover, SUV, sedan, hatchback, or sports car, come into Jim Ellis Mazda of Marietta today to see them in person and take one on a test drive. Whether you're in Canton or Kennesaw, we are here to help with any questions you may have and make the process as easy as possible. Contact us to learn more about leasing vs. buying, check out our new inventory, and take advantage of our finance offers.