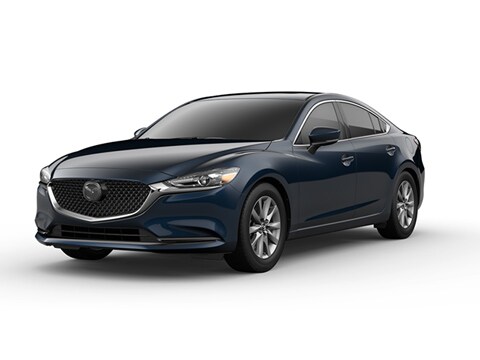 Mazda6 Sedan For Lease Near Atlanta
Explore the Mazda6 Leasing Options at our Marietta Dealership Today
Here at Jim Ellis Mazda Marietta, we take pride in our selection of SUVs and Sedans, and the Mazda6 is no exception to that rule. This sedan carries itself at a high level of style performance, and we maintain a well-stocked inventory of Mazda6 models available for lease. If you are thinking of choosing to lease over a financing deal, there are several benefits to consider.
Benefits of Leasing the Mazda6
Cost-wise, if you choose to lease the Mazda6, the downpayment and the monthly payments will be lower than if you decide to finance it.
This sedan will stay under warranty for the entirety of the lease, so you will continue to save money at our Service Center.
Because the lease is only for a few years with a limited mileage allowance, you will have the option to purchase that Mazda6 for a lower price, re-lease it, or return it and find a new Mazda vehicle to drive.
Lease Your Mazda6 Sedan at our Marietta Dealership Today
So, if you are thinking that leasing your Mazda6 is the best way to go then schedule your appointment with our Finance Center, visit our dealership and drive it home today. We work to maintain a list of Mazda6 lease offers, but the actual models listed are continuously changing. If you have any questions regarding our current inventory of Mazda6 models, our Finance Center, or any other aspect of our dealership, please feel free to contact us directly either by email or over the phone for more information. We proudly serve the Mazda drivers of Marietta as well as the rest of the Greater Atlanta Metro Area.