Do you need a wardrobe upgrade? Well, jewelry might be the answer to what's missing in your everyday attire – but how can you stand out from the rest? Maybe that means having a custom piece made, upgrading your diamonds or even just something small that makes the world of difference to your outfit. Rox Jewelers can help make you sparkle!
Rakhi Narwani is the owner and founder of Rox Jewelers and the one who can help bring out your personal style in your everyday attire. Rakhi Narwani's boutique offers high-level expertise to their customers and can help bring any simple statements to life with their meticulous eye for fashion.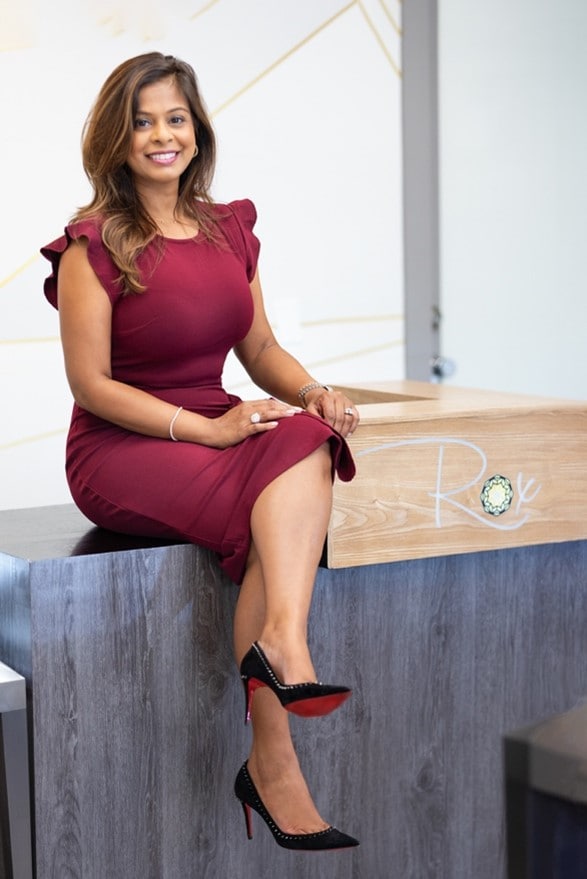 We had the pleasure to speak with Rakhi Narwani about her jewelry boutique and we would love to share that sparkling information with you.
What is your name, title and name of business? We'd love for you to start by introducing yourself.
My name is Rakhi Narwani. I'm the owner and founder of Rox Jewelers in Decatur.

What service(s) does your business offer?
My jewelry boutique is swanky & small, but we consider ourselves a full-service jewelry store. We offer a variety of fine jewelry lines, diamonds, gemstones and engagement rings. We also offer both jewelry and watch repair services and specialize in custom design jewelry.

What makes your business unique or special?
In recent years, there has been a shift with many people attempting to buy jewelry online or through big box stores. Often times the jewelry is mass produced and the quality is lost. You also lose the personal relationship with your jeweler. We want the jewelry buying experience to be fun and not intimidating. We have unique pieces that you won't find everywhere, and we offer a full custom design option.

Tell us how you got started?
I grew up in the jewelry business, my father was a jeweler. My family has had stores in the Atlanta market since the early 80s. After graduating from University of Georgia in 2002, I joined my family in the business and made it my career. In 2019, I decided to open my own store in Decatur. I felt there was a void in my market for a good local jeweler with a custom design capability.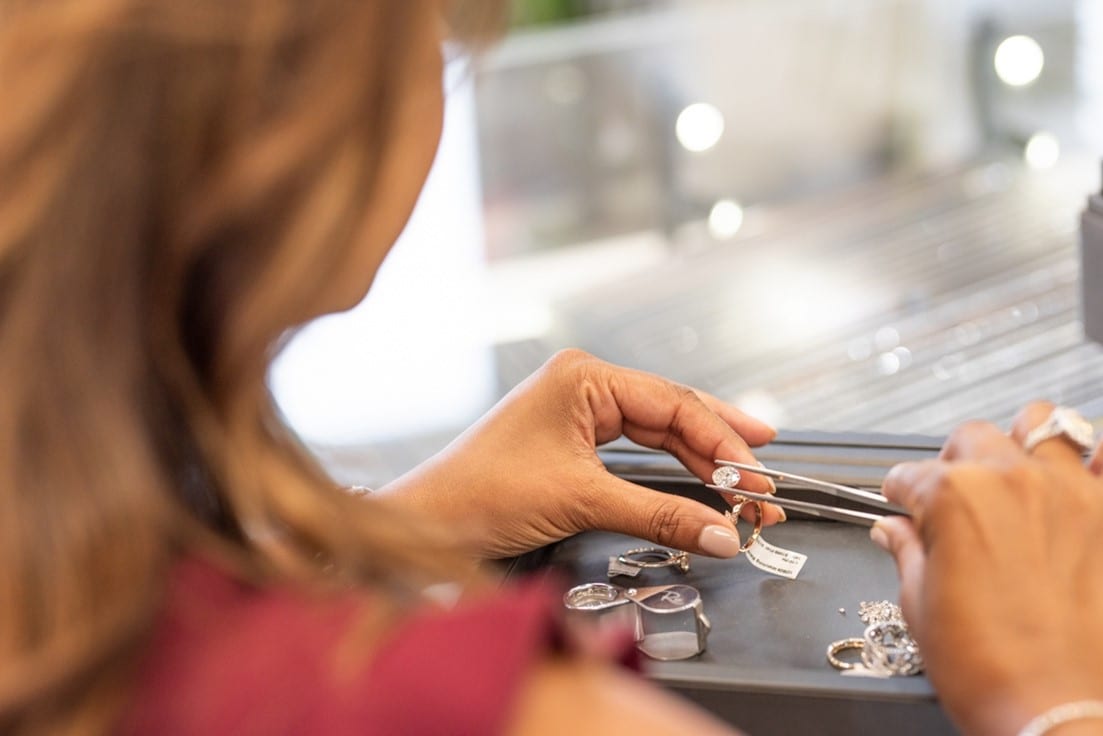 What area(s) of Atlanta or Georgia do you service?
We service all of the Atlanta area. We are in the North Decatur/Oak Grove area but have clients from all over the metro Atlanta area and an extensive referral clientele from around the US.

What do you love most about being an Atlanta business owner?
I love the diversity in our community and being able to assist clients with such important milestones in their life. Jewelry is art, luxury, fashion and unforgettable. We love what we do every day!
Is there a particular style of jewelry that is trending these days?
I don't like to say trending because jewelry is so personal to each ones style. Many people are classic and invest in a few nice pieces that they wear with everything while some clients change out their styles out frequently. We have pieces that look modern, classic, eclectic and trendy!
What is your favorite day to day accessory?
My favorite day to day accessory would have to be my Rolex and my diamond necklace. I cannot leave home without my watch!
Is there a particular piece of jewelry that you would consider as a "must have" in anyone's jewelry collection?
I feel all women need to have a pair of diamond earrings; either studs or diamond hoops whichever style fit you and your lifestyle best. I think a good statement pair of earrings completes any look!
What's the benefit of shopping from a local jeweler?
The benefit of shopping with Rox is that you will get a personal experience from the very beginning, and you will see the same faces every time you walk in. We will service your jewelry and watch needs no matter how big or small.

Where can people find you/your business?
My Instagram handle is @Roxjewelers and you can find me on Facebook by searching @ ROXJewelers.
You can also find me on my website by clicking here or emailing me at Rakhi@roxatlantajewelers.com.
Address: 2854 Lavista Road, Suite 6 Decatur, GA 30033