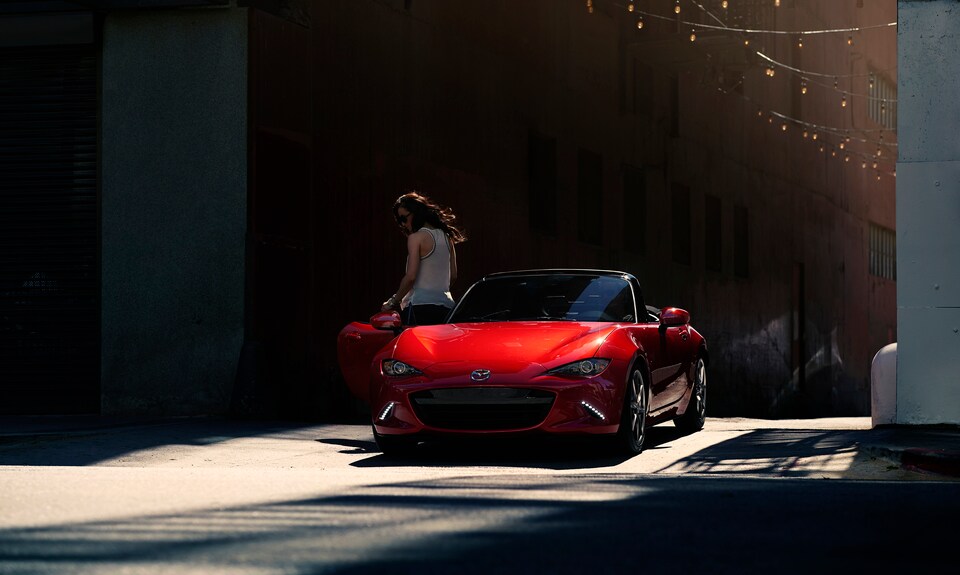 Not to scare you, but 2019 is right around the corner, and that means the 2019 editions of your favorite Mazda models are becoming available. Car shoppers can already find some of these models at our dealership, and with them come a variety of new features and tweaks to their designs and powertrains. Don't worry, the captivating rides, refined cabins, and convenience that you expect from the Mazda brand are still there, but, if you want to see what innovation the 2019 Mazda models bring, read below about the fresh new features you can expect!
Changes to the 2019 Mazda CX-9 SUV
The three-row Mazda CX-9 has long been an innovator even among the smart Mazda lineup, and that continues with the 2019 model year that has a variety of new features it treats drivers and passengers to. The design doesn't change much, so you can still expect three roomy rows of seats, but a new suspension does make for a quieter, smoother ride in any setting.
Those that can't do without their phone will love that the 2019 Mazda CX-9 introduces the Apple CarPlay and Android Auto programs for a stress-free connection of your device and the built-in infotainment system. Other tech additions include a new 360-degree View Monitor, ventilated front seats, and a frameless auto-dimming rearview mirror, and it has new cabin materials like Santos rosewood accents for a ride that is smarter and more sophisticated.
Changes to the 2019 Mazda CX-3
Going from large to small, the 2019 Mazda CX-3 compact SUV is one of the sportiest models in its class, and some re-tuning to its powertrain makes rides smoother and up the efficiency, which raises its value even more. It also has higher quality materials throughout to help with sound insulation, and the available full-leather seats give you the feeling of luxury that you deserve.
Regarding new features, the 2019 Mazda CX-3 makes several small changes that pay big dividends. A standard electric parking brake saves room to allow for an improved center console that is even better at storing a wide range of items you need to keep close at hand. Plus, it now comes standard with blind spot monitoring, and the available Active Driving Display will help you stay in the know about vital info without making you look away from the road.
Changes to the 2019 Mazda Miata MX-5
Weight, balance, and agility are what make the Mazda Miata MX-5 such a fun two-seater to drive, but power is important too, and the 2019 model comes with a tweaked engine that has more horsepower and uses less fuel to deliver it. Other performance upgrades range from a new GT-S package, with features like Bilstein dampers, and a new steering column that is lighter and more responsive.
It doesn't stop there either as the 2019 Mazda Miata MX-5 now offers safety features like Smart City Brake Support and Traffic Sign Recognition, and it comes standard with a rearview camera to help you with parking. Plus, now every trim level is available with an i-ACTIVSENSE package with features like lane keep assist and more!
Our Staff Can Fill You in on All That These 2019 Mazda Models Have to Offer!
While we don't have every 2019 Mazda model yet, you can find these three models above at our dealership right now, as well as the still-impressive 2018 models of the other cars and SUVs in the Mazda lineup. If you want to ask some questions about any of our inventories or the services we provide, you can give us a call, or you can always visit our dealership to talk with our friendly staff and view the new models in person to get a better idea of the one that's right for you. We hope we can help you soon!