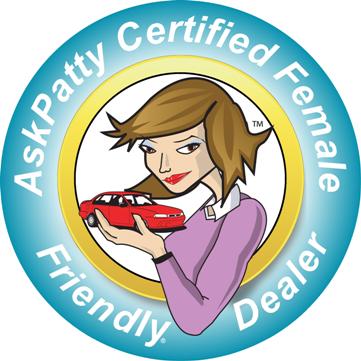 Women are the members of the family who control the household budget and most often, decide when and where to get the car serviced. And we at Jim Ellis Mazda Marietta realize that it makes good business sense to fully recognize and value our female customers.
Ask Patty is dedicated to teaching the traditionally male dominated automotive world how to appeal to and market to their female customers. Ask Patty also provides expert advice to women, and a search engine where women can seek out female friendly locations in their local areas.
Jim Ellis Automotive Group has built our reputation on being a family owned and operated business. We strive to treat our customers like members of our own families. Becoming Certified Female Friendly seemed like the perfect fit. Click here for more information about the "
Ask Patty Promise
".